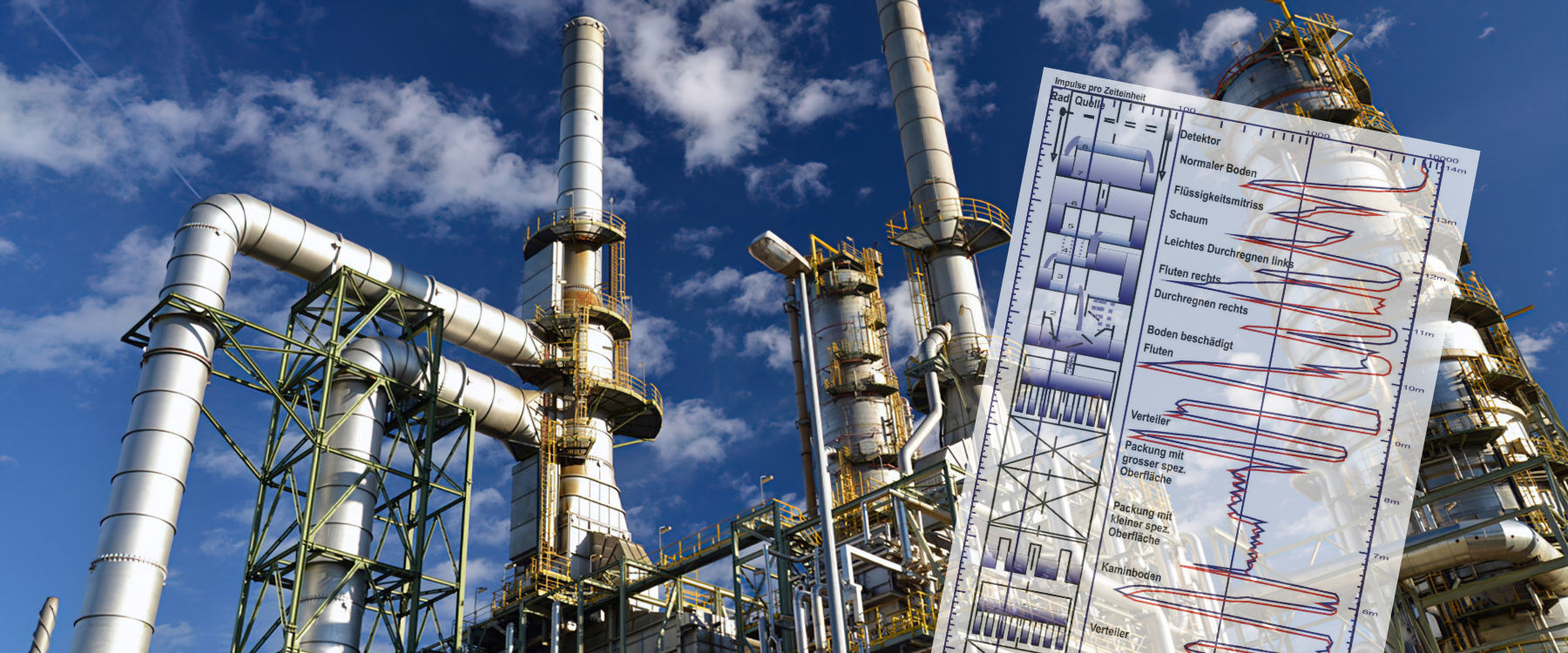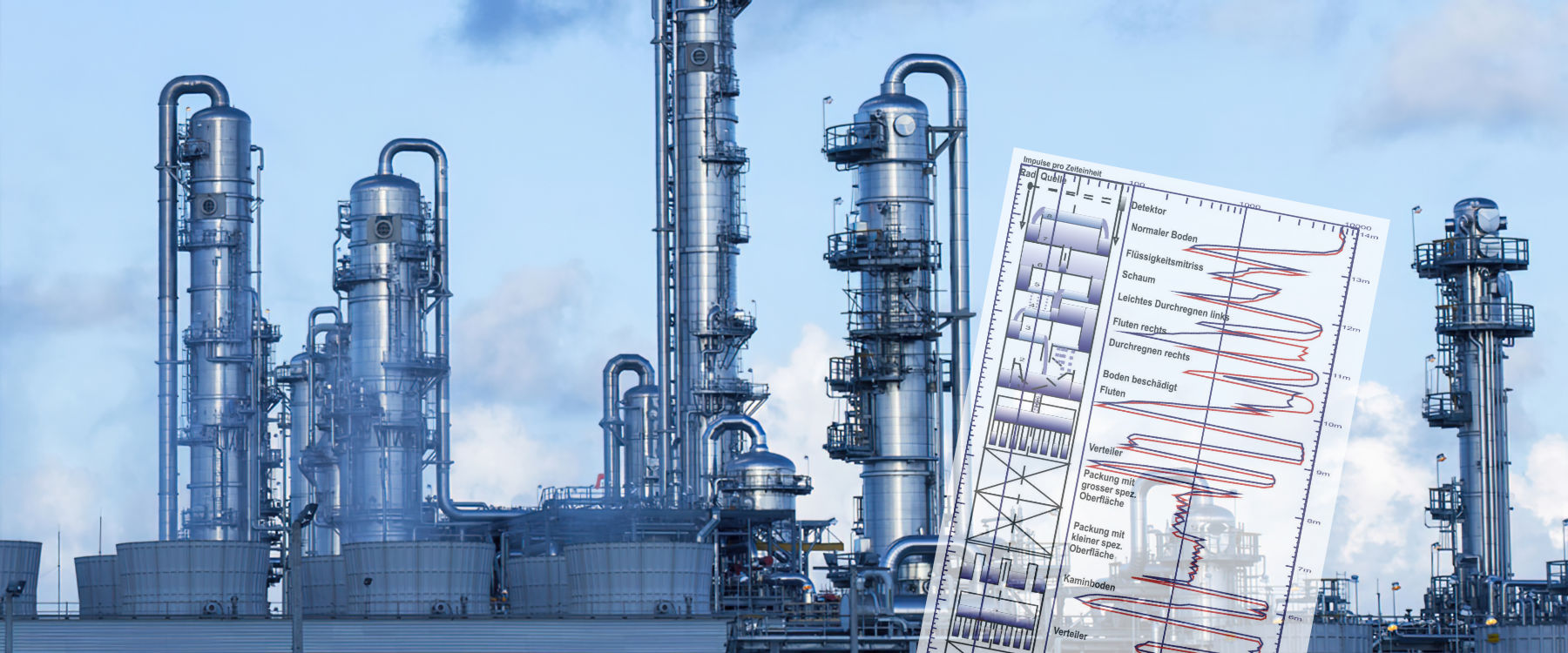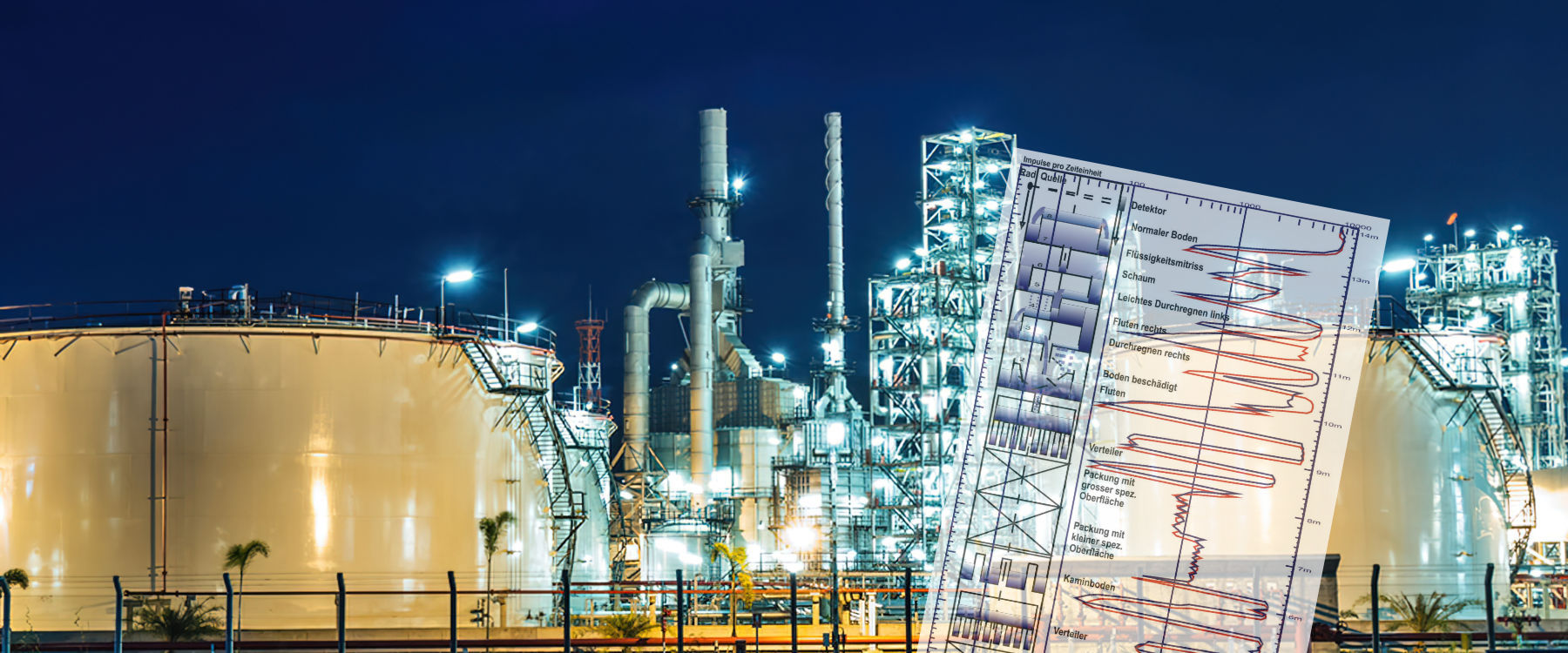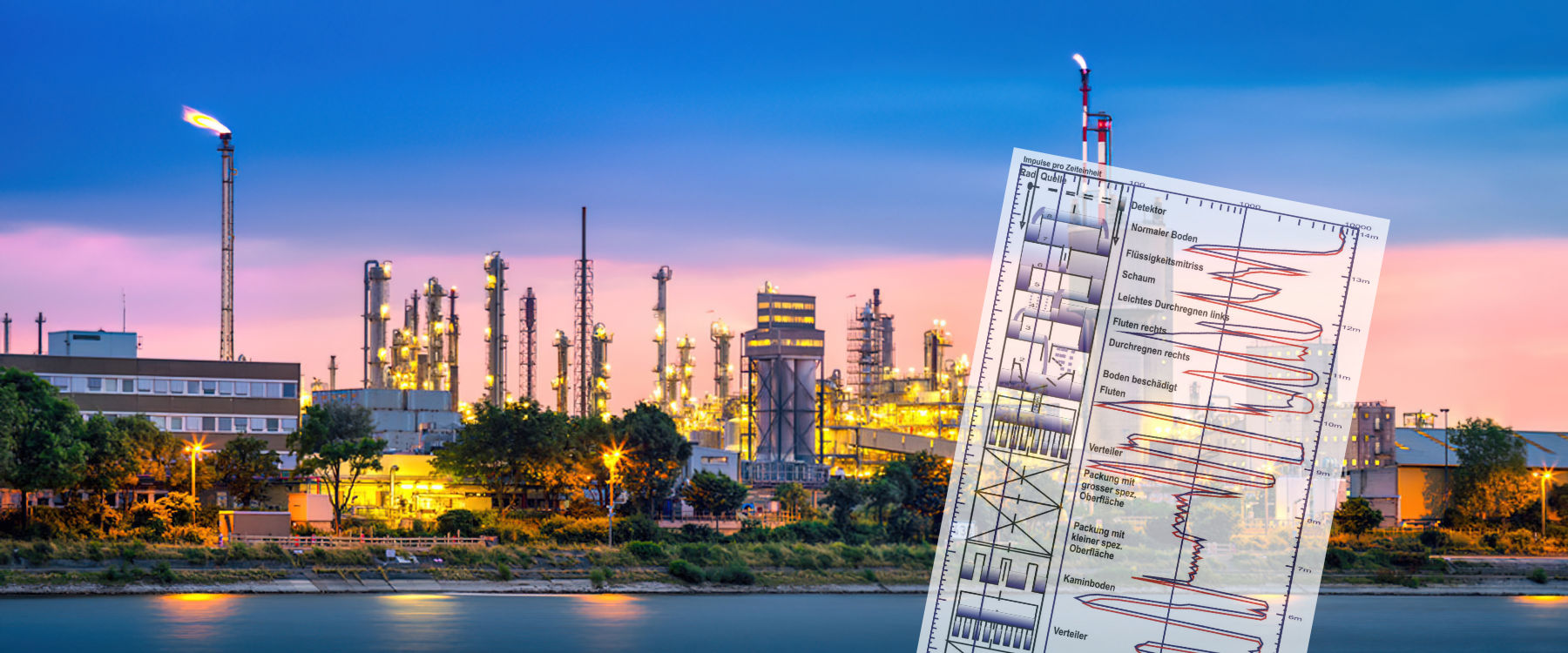 S1
IBE – Your supplier in the thermal separation technology
An Engineering Office for Service
S2
IBE – Your supplier in the thermal separation technology
An Engineering Office for Service
S3
IBE – Your supplier in the thermal separation technology
An Engineering Office for Service
S4
IBE – Your supplier in the thermal separation technology
An Engineering Office for Service
S5
IBE – Your supplier in the thermal separation technology
An Engineering Office for Service
Your service provider for process and column diagnostics with gamma rays
Diagnostics on columns, reactors, heat exchangers and pipes
Detection of contamination and bottlenecks in columns, reactors and pipes.
Determination of liquid levels on distributors and collecting trays.
Thermodynamic process simulation of columns and their periphery.
Visualization of the distribution quality of the phases in packings and catalyst beds.
Evidence of the fluid dynamic process states of distillation trays: shaft flooding, liquid entrainment, rain through, foam formation
Development of conversions to eliminate incidents or bottlenecks.
Hydraulic calculation of distillation trays, packing and associated internals
We are looking for a measurement assistant.
If you are interested and your experience meets our standards, please feel free to contact us.